In 2016, Eloise Reyes stood up to big oil and launched her campaign in California's AD 47 against fellow Democrat Cheryl Brown – a candidate backed by big oil – in one of the state's most important electoral battles. GroundWorks is proud to have been part of a team who helped to defeat "Chevron Cheryl" and send a message to corporate Democrats that progressive values matter.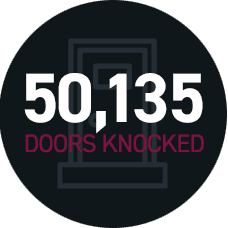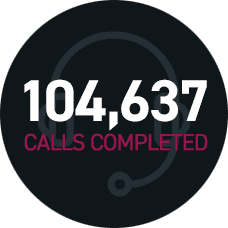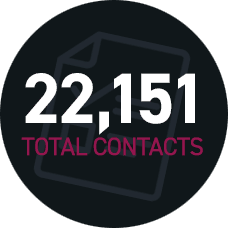 Standing up to Big Oil – and coming home with a Big Win – is no small feat. The GroundWorks team coordinated bilingual paid and volunteer field programs – contacting tens of thousands of voters and leaving no stone unturned in our target audience. A strong coalition, a strategic plan, a commitment of human and financial resources plus a smart team all contributed to this multifaceted campaign.
From the beginning we aimed to educate voters about the race, starting with what the Assembly is and does. We crafted our message to tell Reyes' powerful personal story and create an understanding of how the values she grew up with impact where she stands on key issues – issues that impact families' day-to-day lives like jobs, education, and healthcare – and why her presence in the Assembly matters. When speaking to undecided voters, our message carried the key information about Eloise's opponent as well – including the facts that she received over $1 million in support from Chevron and that she voted against a clean air bill. Voters understood what "Chevron Cheryl" stood for and were moved to support our candidate.
Phone and walk teams carried out a comprehensive GOTV effort once ballots dropped. Because we know that many first time vote-by-mail voters find the process complicated and overwhelming, we addressed that early on. Phone teams added special rounds of calls to educate ID'd YES voters about the process of voting by mail. Walk teams took the time to show ID'd YES voters how to accurately fill out a ballot.
In the final four days of GOTV our paid and volunteer teams re-contacted already ID'd YES voters to reconfirm them and get them to the polls. Additionally our teams continued to reach out to uncontacted Latinos knowing that 85%+ would support Reyes if they turned out and voted down ballot. In just 4 days we contacted over 7,500 supporters and put out over 17,000 doorhangers.
The win in AD 47 was a bright light for progressives statewide on Election Night and proved that a smart, strategic campaign committed to voter education and a strong GOTV program can beat a heavily-funded and well-oiled campaign like "Chevron Cheryl's." Eloise Reyes' win was a major surprise to most observers, if not to any GroundWorks canvassers.