When progressives
engage,
we win.
What We Do
At GroundWorks we pride ourselves on channeling our personal dedication and commitment to progressive values into every aspect of our work. Our mission is to shape, develop, and – most importantly – implement creative and effective strategies to win.
Direct Voter Contact & Electoral Campaigns
GroundWorks Campaigns specializes in field programs that win elections, get candidates and issues on the ballot, build the electorate and develop grassroots progressive political capacity one vote at a time, through high quality person-to-person conversations.
Member Engagement & Capacity-Building
Build the power you need so it's there when you need it!  We can help you build grassroots capacity to be ready for your next challenge through voter registration, vote-by-mail conversion, membership drives, political fund-raising drives, and other kinds of member engagement campaigns.
Targeting & Technology
We take the guesswork out of campaigning.  Decades of experience with voter registration data, micro-targeting models, polling, and execution on the ground mean we can help you identify the exact voters you need to talk to in order to win as well as the best techniques for communicating with them.
Training & Facilitation
No death by Powerpoint!  Our interactive, hands-on trainings keep participants engaged from beginning to end – and make sure they have fun along the way.  We also provide high-quality meeting- and event-planning and facilitation.
Staff Recruitment & Management
No campaign can deliver grassroots results without a team of great people.  Over the years, GroundWorks Campaigns has recruited, hired, trained and managed hundreds of diverse teams made up of thousands of organizers to work on electoral and community organizing campaigns.
Strategic Planning & Project Management
GroundWorks Campaigns provides strategic planning and intensive, supportive project management for many different types of campaigns, programs and projects. We'll help keep your work on track, meet deadlines, and coordinate internal milestones to ensure your team's success.
Case Studies

Yes on 55

AD 47

Signature Gathering

AAPI Civic Engagement Fund
"You can't help but be impressed by the combination of smarts, savvy, hard work and high standards the GroundWorks team brings to every campaign. Their high-quality person-to-person field operations make them our "go to" firm when we need that crucial edge to make the difference and pull out a win."
-Senator Kevin de Leon, CA Senate President Pro Tem
"GroundWorks' accountable, effective ground campaigns use tried and true grassroots organizing strategies—and make the winning difference."
-Art Pulaski, Executive Secretary-Treasurer, California Labor Federation
Our Clients
GroundWorks Campaigns works with a wide variety of politically progressive candidates and organizations on electoral and issue-driven campaigns.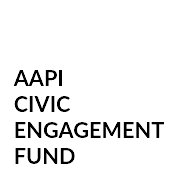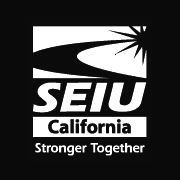 We can help
you win!
Since our founding in 2009, GroundWorks Campaigns has been committed to developing and implementing political field campaigns that are smart, hands-on, and highly accountable. We have deep roots working side by side with candidates as well as community and labor organizations to strengthen our communities through political action, organizing and popular education.  Are you looking for a partner in your work?  Let's talk!